Si desea que Facebook le muestre cada día nuestro post, ahora puede seleccionarlo.
If you want Facebook to show you our post every day, now you can select it.
Facebook decidió disminuir drásticamente la visibilidad de las páginas divulgativas. Las empresas lo compensan aumentando su gasto en publicidad, pero para una página sin ánimo de lucro como la nuestra implica que Facebook no les mostrará nuestros posts.
Facebook decided to drastically reduce the visibility of informative pages. Companies compensate by increasing their spending on advertising, but for a non-profit page like ours it means that Facebook would not show you our posts.
Anteriormente existía una opción, solo desde PC, de seleccionar «Ver Primero». Facebook ha reseteado esta elección, la «ha olvidado».  Muchos seguidores nos escriben conforme ya «no ven» nuestro post diario y deben entrar manualmente en la página.
Previously there was an option, only from PC, to select «View First».
Facebook has reset this election, «it has forgotten». Many followers write to us as they no longer «see» our daily post and must enter the page manually.
Ahora ya hay solución y además puede hacerse desde el móvil. Es muy sencillo:
Now there is a solution and it can also be done from your mobile. It is very simple:
1.- Abra nuestra página de facebook (https://www.facebook.com/galeriasdeartebarcelona/)
2.- Debe haber elegido «Me gusta» la página.
3.- Clique sobre el icono de 3 puntos.
1.- Open our facebook page (https://www.facebook.com/galeriasdeartebarcelona/)
2.- You must have chosen «I like» the page.
3.- Click on the 3-point icon.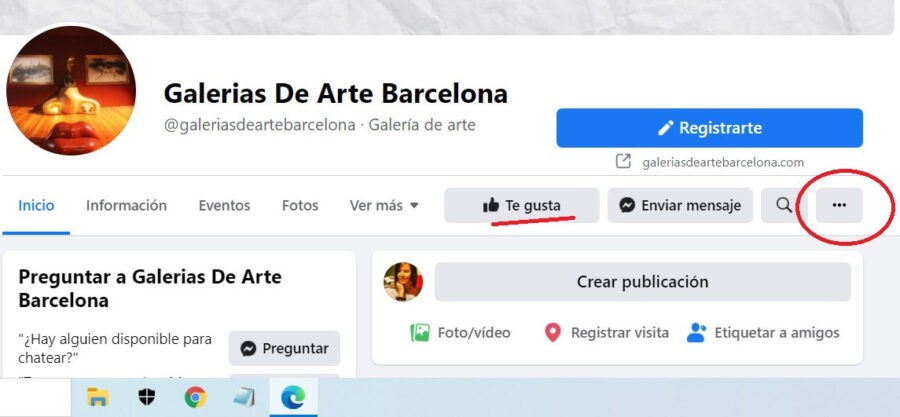 Le aparecerá este Menú:
This Menu will appear: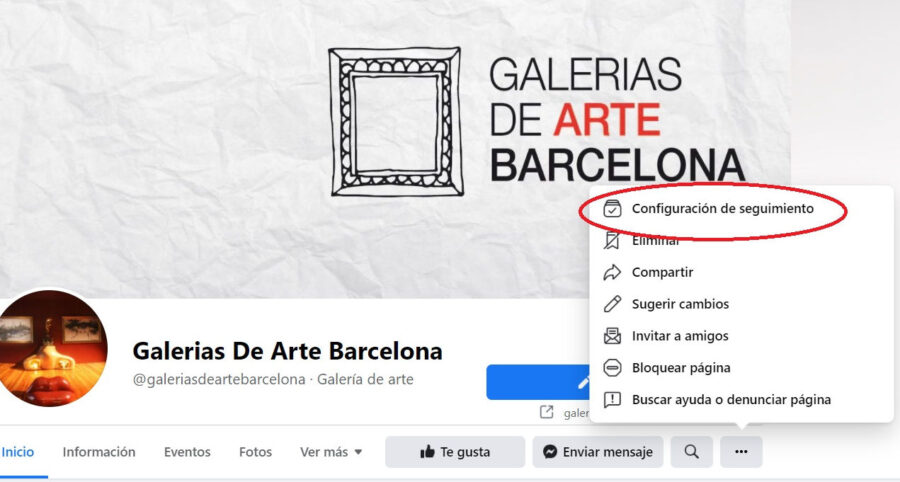 Clique sobre «Configuración de Seguimiento»
Click on «Tracking Configuration»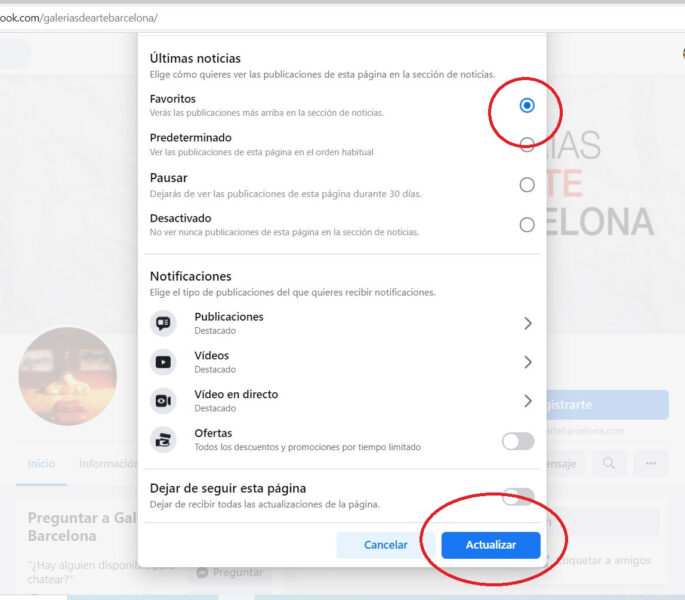 1.- Seleccione «Favoritos«, que equivale a «Ver las publicaciones más arriba en la sección de noticias»
2.- Busque más abajo y Pulse «Actualizar» . Imprescindible.
Si lo ha actualizado correctamente, a partir de ahora en nuestro post verá el icono de «Favoritos»
1.- Select «Favorites», which is equivalent to «See the publications higher in the news section»
2.- Look below and press «Update». Essential.
If you have updated it correctly, from now on in our post you will see the «Favorites» icon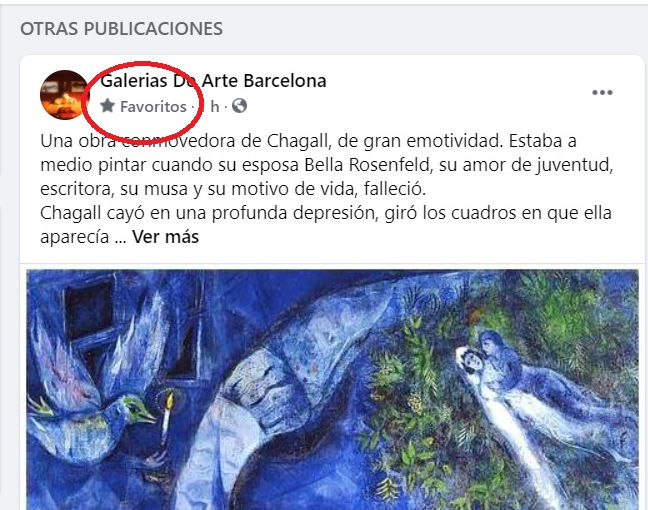 Nuestra página es una apuesta personal para construir espacios de belleza. Y seguiremos mientras tengamos audiencia. Por ello su «like» (mejor «me encanta»… o «me disgusta») es especialmente importante, porque las Redes no tienen otra forma de valorar la calidad de una publicación y darle difusión. Si le gusta una publicación, déle «me encanta» y comparta, ¡Muchas gracias !
Our page is a personal bet to build spaces of beauty. And we will continue as long as we have an audience. That is why its «like» (better «I love it» … or «I dislike it») is especially important, because the Networks have no other way of assessing the quality of a publication and giving it diffusion. If you like a post, please give it a «love» and share, Thank you very much!
---
Ahora está Usted en nuestra web. Tiene la certificación SSL (comienza por https) por lo que es tan segura como la de su Banco. Le invitamos a navegar por ella, con los Menús desplegables de arriba: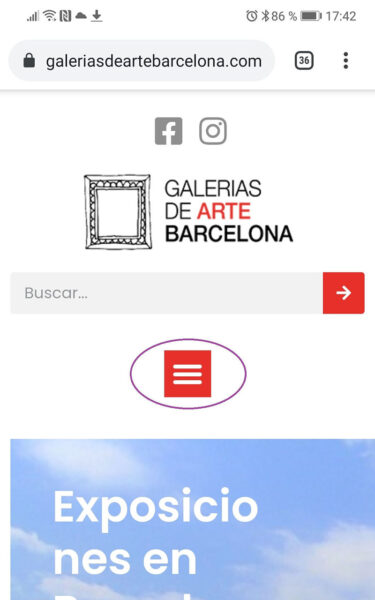 Inicio, Tienda online, Exposiciones Recomendadas (en Barcelona), Artículos, Viajes, etc.
Los ingresos de la Tienda online están íntegramente destinados a la Asociación Solidaria ARTE y SALUD, Registrada nº 65502, para el tratamiento de pacientes con Depresión y Ansiedad. ¿El Arte funciona? A menudo es lo único que funciona.
Si le gusta nuestro Facebook, creo que disfrutará: Enlace a la Tienda
Bienvenidos, paz y amore ! Edi Kastas